Mailchimp deleted my account with no warning or notification - 2020 Edition
December 5, 2020

I hate doing this. Apparently writing public blog posts and crossing my fingers (🤞🏼) is the best way to get a delete Mailchimp account recovered.
This is a follow on from this post from 2018. And from this post in 2019. It sucks that I have to be the one writing the 2020 edition.
tldr; Mailchimp deleted my account and all of my data without notification because they felt I wasn't using their product enough.
I have been writing this blog for almost 5 years. I haven't always been the best at writing regularly, but I have been putting up new content at least every few months since 2015. I have written 40 unique pieces of content during that time. Each of these has been working towards building up a list of subscribers interested in my content.
At least, I thought it was. It seem that at some point in June 2019, Mailchimp deleted my account with no notification or warning.
Earlier this week I attempted to check up on the email list I have been passively building, but wasn't able to log in. I use a password manager, so this was strange. I tried resetting the password, but never received reset instructions. Mhmm…
I tried to check that that people could still subscribe to the list…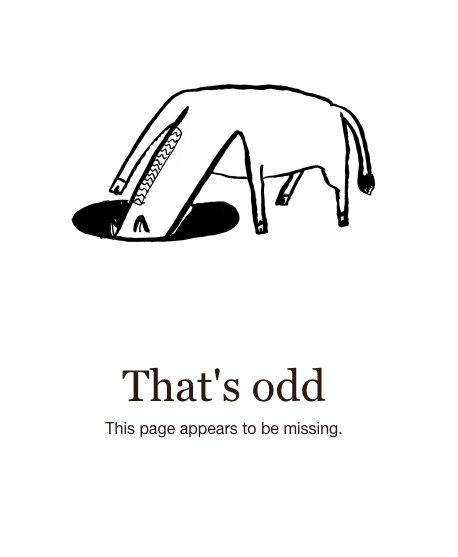 No one can sign up for my mailing list.
I quickly google "mailchimp deleted my account", and find the two posts linked above. At this point I'm disappointed, because it all but confirms that Mailchimp deleted my account. It does appears that both of these other individuals were able to recover their accounts, so I email Mailchimp support. I specifically reference the linked articles, that state that the accounts are still recoverable.
I got back the following:
Hi Nicholas,

Thank you for reaching out to us regarding your account. This account has been disabled and subsequently purged due to inactivity. We take this measure to protect the account and the data within it. As noted in our Terms of Service, we reserve the right to disable accounts that have not been accessed within the last 24 months. The last login for this username was in 2016. In addition to that, we notify the address listed as the owner of the account 30 days before, 7 days before, and 1 day before the account is closed as well. The purge process happens after that. With that in mind, we will be unable to recover this as it no longer exists on our servers.

In order to continue utilizing Mailchimp, we ask that you create a new account at this time. The following article will walk you through this process:

Create an Account: https://mailchimp.com/help/create-an-account/?utm_source=mc-kb&utm_medium=kb-site&utm_campaign=eepurl

We indefinitely store all usernames created in our system. Once a username has been associated with an account, it cannot be chosen again as a username.

It is important to note that usernames are only visible to the individual logging into the account. This information will not be visible to your subscribers.

Please don't hesitate to reach out here if you have any further questions or concerns.
---
This is not the response I was hoping for.
First, this is clearly a template response, based on how closely it matches the response in the 2019 version of this post. When you have deleted a users' data, and they reference other instances of this happening, a template response is not appropriate.
Second, this template states that "we notify the address listed as the owner of the account 30 days before, 7 days before, and 1 day before the account is closed". This did not happen. The most recent email I have from Mailchimp (on this email address) is from June 2019, and is a marketing email.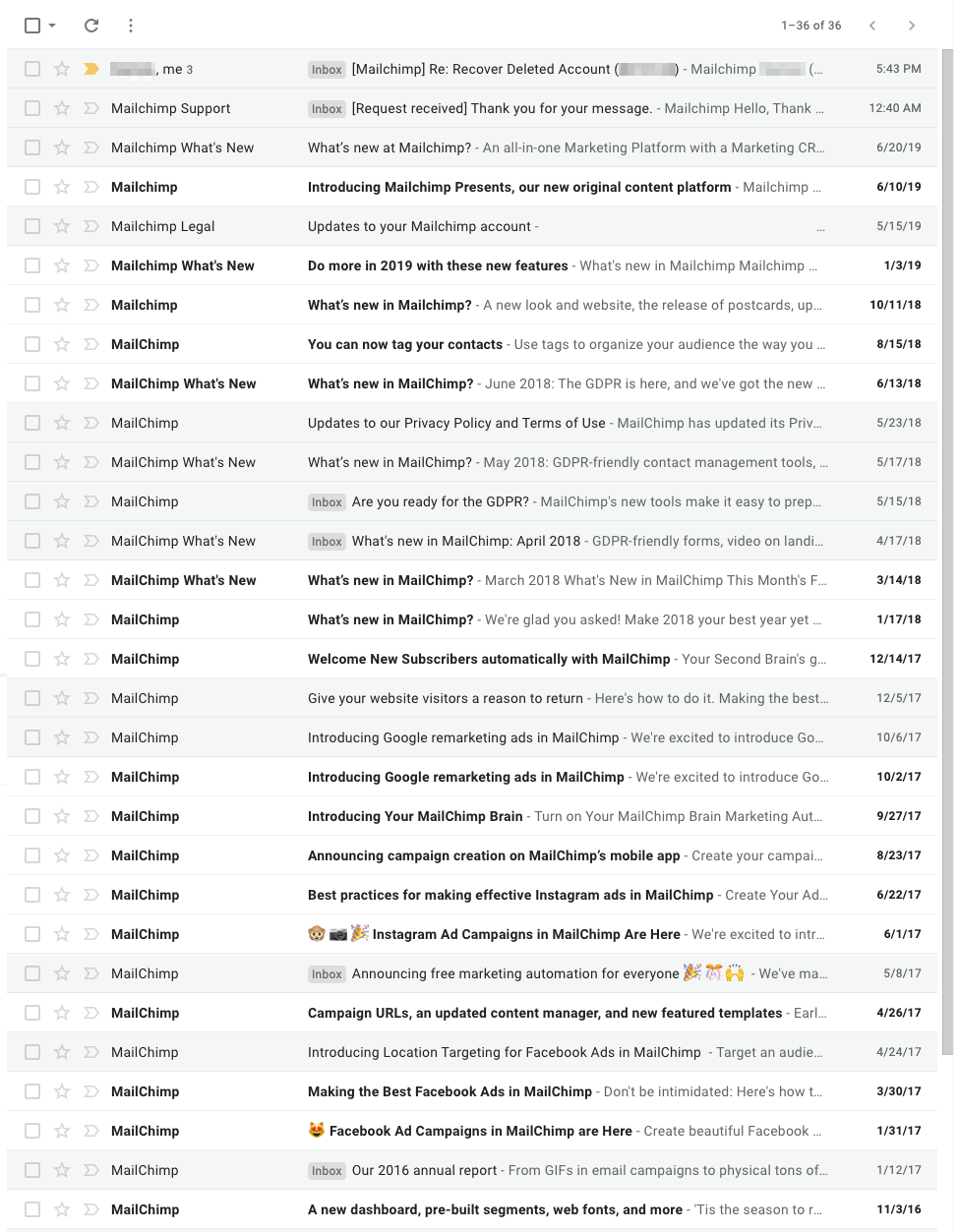 I recognize that it is possible that Mailchimp has updated their notification behaviour and support templates since they deleted my account, and have since started sending some sort of warning before they delete their users data. Even if that is the case, do not send me a response after deleting my data claiming (in bold) to have done something that you did not do.
Third, "The last login for this username was in 2016". Regardless of what they say in their Terms and Conditions, this is a horrible metric for determining account "inactivity" for a passively-used product. A key component of a good automation tool is the ability to configure it, forget it, and let it run in the background without having to worry about the company deleting it.
---
Honestly, I don't know what I am expecting as a result here. If their support team is correct and they have already permanently deleted all of my data, then I am out 5 years of building a mailing list. This list would have had somewhere between 0 and 2000 subscribers (the max of their free plan). Since I never got any notification that I was getting close to the limit, I assume the true size was likely not towards the higher end.
Some of the blame here definitely falls on me for not being more engaged with my readers. It is kind of ironic, and very demotivating, that attempting to start being more engaged begins with learning that the audience I've been trying to build up for 5 years has been erased.
I've started trying out sendinblue as a replacement, and that sign-up link is already live on this site. If anyone has any suggestions for other good alternatives, let me know. It seems I'm likely starting from scratch anyways. If you want to go a step further and help my email-list-recovery, you can sign up at the bottom of the post.
---
I'm going to close this post by quoting Daniel Puglisi, quoting Ron Garrett, because it summarizes my closing feelings quite succinctly:
I really don't like to resort to public shaming, but this really is unacceptable. Even if I do manage to get my account and/or mailing list back somehow, I don't see how I can ever rely on MailChimp for anything mission critical. Pulling the rug out from under me like this is something you only get to do once.
I'll be keeping an eye out for the 2021 version of this post, but am secretly hoping it will never need to be written.